What law in the land does 5340 Mates of Huddersfield imagine can allow her to prevent a person from installing thier own security camera and filming their own front garden through their own bedroom window?
This letter came recently from Mates. She states that she has visited the property - why did she not leave a card? Why has she not disclosed the dates so that her alleged visits may be verified on the very same camera that she sees as her enemy?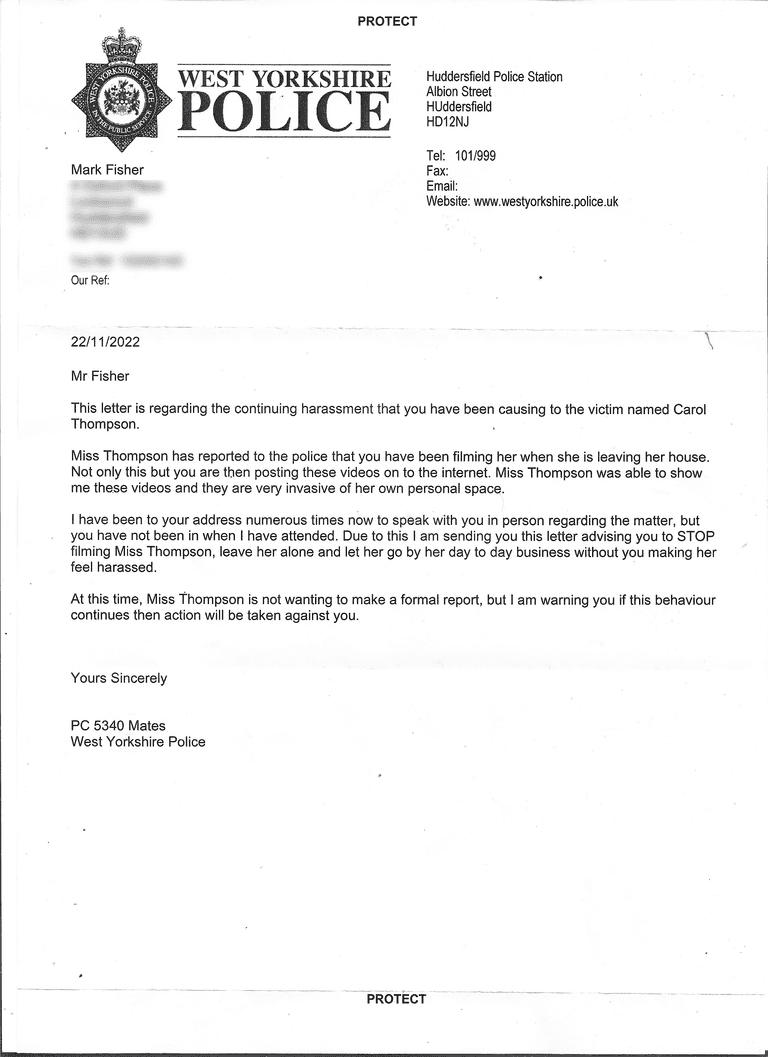 She has been colluding with these people who have been spotted on numerous occasions sneaking around behind my property, causing acts of vandalism, and filming with their phones into my kitchen and bathroom during times when I had guests who where using the shower during the times of these incidents.
They have also been captured trying to goad the young dog that lives here, in an attempt to make him turn fierce.
These and many other incidents have all been captured for all time on this tiny camera.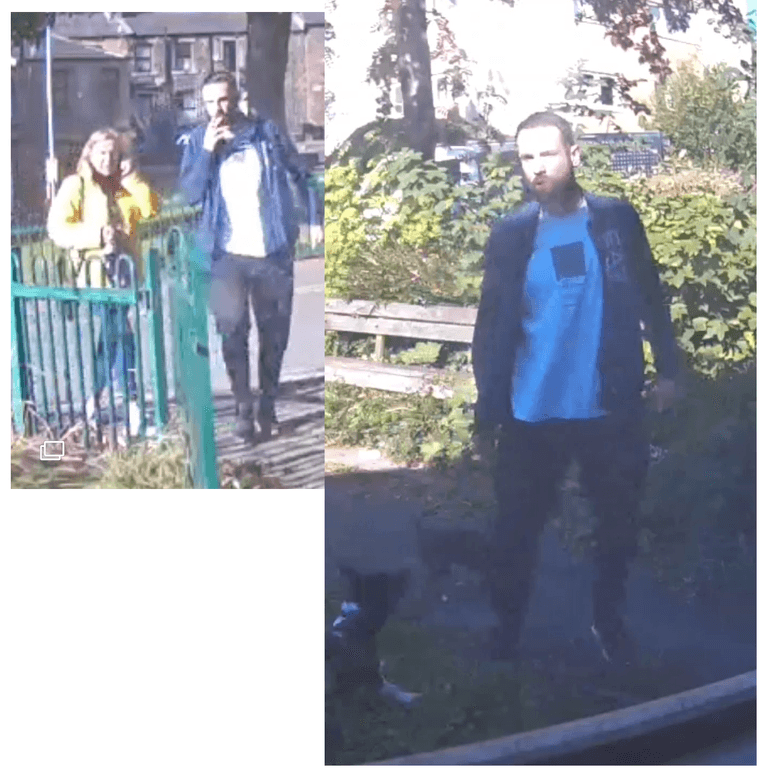 PC Mates has also been seen sneaking around my property, along with sex offender Richard Tasker, during the time that she alleges I made posts on social media in breach of a mysterious restraining order imposed as part of the sentence for a public order offense - that of being "grossly offensive on a public network" yet no explanation was given as to why the order was put in place. She refuses to supply the URL of the posts, instead producing crudely constructed print-outs of supposed screen-shots - however, without the original binaries, we cannot examine these to ensure their validity.
It seems as though the officers deliberately arranged the restraining order in advance, then in collaboration with Tasker, entered my home and interfered with equipment in such a way as to create some kind of breach of the order, which they then arrested me and are attempting to prosecute me for.
However, they have been very vague as to the location and nature of these alleged posts, presumably in an attempt to elude detection.