Back in 2010, I was asked to participate in a strike op against a local businessman who had been observed acting strangely, and was seen to have caches of computer equipment, mainly hard drives, that had been carefully hidden in empty properties that he owned. The man, Roy Stobbs, had a previous conviction for a sexual offence involving children.
The strike involved entering one of the properties to retrieve some of the drives for analysis and hopefully to be handed in to the police and used as evidence. My job was to receive the hardware and to setup a forensics lab in a locked down part of the house whilst we studied the storage devices and made some attempt to crack any encrypted files or volumes that we encountered.
The retrieval didn't go exactly according to plan, because the raiders had neglected to wear face masks and were caught on CCTV whilst they were robbing the premises. Stobbs was so sure that he had covered his tracks that he had a warrant issued against the men - although this put undue strain on our team it also meant that Stobbs could not deny ownership of the devices. So the lock-up had to be made secure.
Firstly, the police got in touch, and rather than raid our property to enforce their warrant, they agreed to give a few weeks grace after being allowed to view the digital forensics lockup and were reassured that there were no drugs or smuggling going on. The same police later became regular visitors to our lab, where we taught them the necessary skills that they would need to confront trafficking in the online era.
Secondly, out of the blue, an 0day (unresolved exploit) was released that affected the encryption tool used by the ring. This was a very common piece of software, and the owners had issued an alert to the effect that all previous versions of the software were vulnerable to an exploit that could entirely bypass the encryption in its entirety, meaning that all files created by the software prior to a certain date could be easily accessed with no keys or pass-phrases. So that meant that our work was reaching fruition, as the most difficult part had been accomplished, completely by chance.
These caches were huge, and also contained personal data of ring members and access codes for their network of sites hosted on the dark web (at "Freedom Hosting" for the most part, which went down not long aftwerwards).
Shortly afterwards, we got in touch with the police, and this lead to a string of arrests.
TWO Huddersfield men have appeared in court in connection with separate child sex offences.
A CONVICTED sex offender who downloaded nearly 7,000 indecent images of children has escaped a prison term after a judge said he may only spend a few weeks behind bars if he passed the appropriate sentence.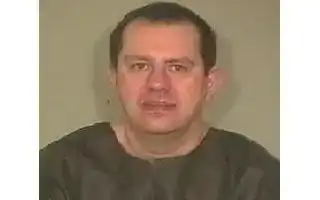 A SEX abuser has been jailed for more than five years.
A "DANGEROUS" Huddersfield paedophile who was jailed for sex attacks on a young girl has won a cut in his jail sentence.
THE decision to cut the jail sentence for child abuser Christopher Metcalfe provoked anger from Huddersfield MP Barry Sheerman.
For a good while after Stobbs case had closed, our house became a hotbed drop-in center for police and detectives wishing to research details about their own cases, and to learn about digital forensics. Officers could then easily duplicate our methodology which was ubiquitous for cracking encrypted systems owned by home users, due to the widespread use of the particular software that was cracked, and that offered scaled encryption of files or volumes for free. We also informed officers on the meta-data extraction process enabling them to, for example, tie a photograph to a particular camera using EXIF, or to extract geographical data, and so on.
We also had a look at some of the methods being used by pedophiles live and in the wild, to hide their caches. For example, they would use chroma-keys and pixel masks to hide illegal images among massive clusters of chromatically similar images, so that the human eye gets tired and cannot easily spot an illegal image among thousands of nondescript ones. The pixel keys were used to filter the content after downloading these galleries. They would also hide shortened URLs that lead to plain-looking files containing illegal content by using a simple grid overlaid on a comment or post on a pre-determined location. The characters revealed by the transparent parts of the grid were strung together to obtain the download link. And so on...
The evidence we supplied was not used in court for this case, we did see some incriminating documents concerning this unhealthy specimen: DC Michael Vause
A FORMER West Yorkshire detective who continued to work for the force as a civilian investigator has pleaded guilty to a string of child pornography offences.
Saturday, 9th June 2012, 7:00 am
Also see this article on police pedophiles.
Although Stobbs did not receive a custodial sentence first time round, the police later uncovered more caches.
The court heard that forensic experts recovered the images after attempts had been made to delete them from both computers, the first of which Stobbs maintains he got second hand
Second offence for porn pervert
Then there are the linked gangs in other cities such as Birmingham and Manchester, with worldwide 'tentacles'.
Full details of paedophile ring's activity can be reported for first time after trial of two of them, John Denham and Matthew Stansfield, ended with convictions

Wednesday 22 April 2015 14.34 BST
Judge tells men who abused babies and young children while hiding behind veil of respectability that their actions were 'contrary to all humanity'

Fri 11 Sep 2015 10.00 EDT
During the investigation, we were forced to inform the local residents about the operation, because they had noticed strange activity. The majority of them were supportive, however, certain people became antagonistic and even violent when the topic was discussed.
We were forced to live in hiding yet again (see 'Hectorgate') and to this day suffer constant harassment and threats from gang members. These are documenteed in real-time and all evidence is handed over to the police directly.
Notably, during 2010/2011, we received threats from the now-convicted pedophile judo teacher Neil Gilpin of Slaithwaite.
Gilpin was pardoned several times by corrupt officials at Kirklees Magistrates Court due to his cartel status as a member of a pedophile ring based in Glasgow.
A JUDO teacher has walked free from court after he was cleared of sexual assault allegations.